The BSc (Hons) Mathematics Education is an undergraduate degree offered in collaboration with the University of Essex.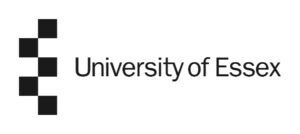 The 3 academic years comprises of core modules. In the 4th year, students chose among four streams:
The aims of this stream are:
To provide students with a strong foundation in mathematical methods and techniques relevant to teaching mathematics at the secondary school level.
To develop students' ability to communicate mathematical concepts and results to a student audience.
To equip students with knowledge of mathematics curricula, pedagogy and assessment relevant to secondary school teaching.
To prepare students for careers as secondary school mathematics teachers
The programme is offered in collaboration with the University of Essex, 'University of the Year' at the Times Higher Education Awards 2018.
Essex is among the top 25 institutions in the UK for the quality of research.
Essex is ranked 56th in the Times Higher Education Awards 2023 global rankings
Modern lab.
Aegean College is the only college in Greece offering a recognized degree in Mathematics.
PhD academic staff.
Opportunities for connecting students to the marketplace.
The undergraduate program is offered in Athens and Thessaloniki.
Students will be taught 8 modules of 15 credits each, which are common for all specialisations in year 1,2,3.
In year 4 students will be taught a 4 modules of 15 credits each in each specialisation followed by a 15 creits module titled Research in Mathematics as well as a 45 credits Dissertation. The total number of credits for the programme being 480 credits (240 ECTS).
Fall semester
Fundamental Concepts of Mathematics.
Calculus 1.
Linear Algebra 1.
Number Theory.
Spring semester
Calculus 2.
Linear Algebra 2.
Introduction to Programming.
Complex Analysis with Analytic Geometry.
Fall semester
Differential Equations.
Communicating Mathematics.
Probabilities.
Introduction to Computer Science.
Spring semester
Real Analysis and Basic Topology.
Statistics.
Optimisation.
Mathematical Modelling.
Fall semester
Introduction to Economics.
Introduction to Mathematics History, Philosophy and Education.
Abstract Algebra.
Applied Analysis.
Spring semester
Differential Geometry.
Advanced Complex Analysis.
Introduction to Mathematical Physics.
Numerical Methods.
Core Module
Research Methods in Mathematics.
Research Project in Mathematics.
Mathematics Education
Philosophy of Education.
Psychology for Education.
ICT in Mathematics Education.
Teaching Mathematics.
Aegean College provides modern facilities, computer labs, libraries and classrooms that meet the needs of students and academic staff.
In addition, students have access to the BioSensors SmartLab, an innovative artificial intelligence laboratory that features, among other software and tools, eye tracking and electroencephalogram (EEG) technology.
Graduates of the BSc (Hons) Mathematics can pursue a career in:
Education.
Research.
Finance.
Economics.
Statistics.