Aegean College offers a specialisation postgraduate degree in physiotherapy in collaboration with the University of Essex leading to an MSc in Management of Musculoskeletal Conditions.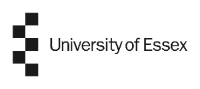 The MSc Management of Musculoskeletal Conditions is a postgraduate course in an emerging field aimed to physiotherapy graduates and professionals as well as orthopedics and chiropractors.
The programme focuses on practical and assesment skills and adresses the requirements of advanced physiotherapy practice: research, education, clinical placement and leadership.
This course meets the needs of professionals who wish to apply customised, holistic and evidence-based therapies to musculosceletal conditions.
Also, postgraduate students develop communication skills, self-feedback skills and learn how to work with professionals from other scientific backgrounds.
Study and assesments are designed in accordance to international standards.
the only postgraduate course in Greece specialising in the musculoskeletal system.
programme tailored to the greek health system needs.
flexible programme aimed to professionals.
top level academic staff, PhD holders and experienced professionals.
focus on the evidence-based practice..
state-of-the-art laboratories.
The programme is structured in 3 Phases and consists of 7 20-credit courses as well as a postgraduate dissertation.
Advanced Musculoskeletal Assessment 20 credits
Physiology and Psychology of Pain 20 credits
Advanced Manual Therapy 20 credits
Default Award: PGCert Advanced Musculoskeletal Assessment and Practice 60 credits.
Understanding and Managing Complex Musculoskeletal Conditions 20 credits
Clinical Therapeutic Exercise 20 credits
Research Methodology 20 credits
Default Award: PGDip Advanced Musculoskeletal Assessment and Practice 120 credits.
Biostatistics 20 credits
Research Dissertation 40 credits
Graduates can pursue careers as specialised physiotherapists in rehabilitation centers, clinics, hospitals, sports clubs or develop an individual practice.