The Faculty of health of Aegean College offers a bachelor in  occupational therapy in collaboration with the State Canterbury Christ Church University, UK.
Graduates of the program are awarded the title BSc (Hons) in Occupational Therapy (Applied).
The Department of occupational therapy by Aegean College is the only one  in Greece which is a member of the European network of occupational therapy in higher education.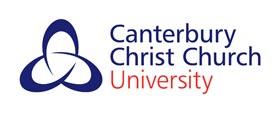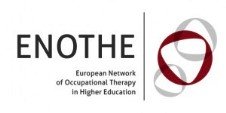 Studying occupational therapy at Aegean College includes the teaching of all applied occupational techniques, combining the theoretical courses with internships in cooperating clinics where students gain hands-on experience. Classes are taught by top professional occupational therapists with rich academic and research work, as well as clinical experience.
Graduates of the course are deemed to know the subject in depth and have sufficient knowledge and skills to pursue a career as professional occupational therapists.
As professional, occupational therapists they take over the rehabilitation of people suffering from mental, physical developmental or emotional disorders, applying appropriate treatments to each incident.
Occupational therapist's mission is to help the person to overcome a series of difficulties to perform common, everyday activities ranging from domestic life to work, sport and leisure.
Among other things, the occupational therapist works with elderly people with reduced functionality and autonomy, with people suffering from dementia, people undergoing rehabilitation after strokes and surgeries. They also work with children with special needs with the aim to help them integrate into school life and activities.
In the school of occupational therapy by Aegean College, students are provided with practical and theoretical knowledge, but especially with interpersonal skills, necessary for a successful career.
The facilities of the school of occupational therapy in Aegean College are ultramodern. Also, apart from the classrooms there are three specialized areas of practice, simulation of real research and professional conditions.
This is the only department of occupational therapy in Greece which is a member of the European network of occupational therapy in higher education.
Studying occupational therapy at Aegean College includes over 1000 hours of clinical practice delivered by specially trained professionals.
The Clinical Internship takes place in a wide network of collaborating clinical institutions consisting of public and private hospitals, rehabilitation centers, such as  the rehabilitation centre "Filoctetis", the "Metropolitan Hospital", the Scientific therapeutic riding Company,  the Attic hospital, Alexandra GN., etc.
Thanks to the state-of-the-art equipment of the Department of occupational therapy, students become familiar with the real clinical setting, and apply practical treatment regimens. Using all available equipment, they have the extremely important opportunity to link the theoretical knowledge acquired in lectures with that acquired in the professional field.
Occupational therapy students of Aegean College are members of an active and innovative research academic community with the Aegean Research Centre Research Centre (ARC).
Aegean College students participate in national and international scientific conferences and gain valuable experiences, and opportunities to develop their knowledge and skills, as well as to build a network in the scientific and professional field.
Holders of university degree BSc (Hons) in Occupational Therapy (Applied) can register to the British Chamber of health professionals (Health Care Professions and Council-HCPC), the official body that recognizes the professional qualifications in the health sector in Great Britain (International Route).
Apart from class attendance, advanced students undertake work under the strict supervision of their instructors in order to gain valuable experience.
Occupational therapy students collaborate with their colleagues of physiotherapy, psychology and speech therapy under a pioneering "interdisciplinary intervention team", according to the most recent models of intervention in the wider field of Health provision.
Occupational therapy studies at Aegean College is a full four-year academic program which provides students with all the necessary knowledge and skills required in the job market.
Introduction to Occupational Therapy, Study and Professional Development.
Applied Anatomy, Physiology and Neurophysiology for Occupational Therapy.
Introduction to Psychology.
Study of Activity in Occupational Therapy.
Human Development and Occupational Therapy.
Occupational Therapy Theories and Processes.
Art and Creativity in Occupational Therapy.
Movement analysis in Occupational Therapy I.
Movement analysis in Occupational Therapy II.
Research methods and statistics.
Treating people who have Cardiac and Pulmonary Conditions in Occupational Therapy.
Assessing and Treating People with Mental Health Disorders in Occupational Therapy.
Therapeutic and Communication skills in Occupational therapy.
Occupational therapy in neuromuscular disorders.
Psychosocial applications in Occupational Therapy.
Assistive devices and applications.
Occupational Therapy with Older Adults.
The science of Occupation.
Occupational Therapy with Children and Adolescents with developmental disorders.
Clinical Placement I.
Occupation Practices and Interventions.
Leading and managing Occupational Therapy services.
Ethical Reasoning in Occupational Therapy.
Clinical Placement IΙ.
Clinical Reasoning in OT Practice.
Assistive technologies in Occupational Therapy.
Evaluative Practice in Occupational Therapy.
Groups: Theory and facilitation in Occupational Therapy practice.
Final Year Project.
Practical placement III&IV.
The facilities of the school of occupational therapy in Aegean College are ultramodern. Also, apart from the classrooms there are three specialized areas of practice, simulation of real research and professional conditions.
The Psychometric-Neuropsychological assessment, speech therapy and Intervention lab includes audiovisual communication via closed-circuit television. In this- unique in Greece- occupational therapy lab, students of Aegean College have the opportunity to attend sessions conducted by experienced academics and professionals, while they are supervised and guided by experienced teaching staff of the College. At the same time, the laboratory has a wide range of psychometric and other evaluation tools, and rich material for intervention.
Physiotherapy and occupational therapy Workshop, designed according to the latest international educational and professional standards in the field of physiotherapy and occupational therapy. Basically, it is a simulation of actual research and professional conditions. It includes treatment beds, wheelchairs, chairs as well as special tools of occupational therapy, and transport boards which are used in all modern occupational therapy workshops. It also features all the technical means used by people who need occupational therapy such as toys and clothing/foot ware. Finally, they have all the technical means necessary for further teaching students about activities of daily living which take place in other areas of the College at certain times such as kitchen and bathroom/WC etc.
Laboratory of Creativity: a well-equipped space for analyzing, customizing and performing creative activities, which constitute one of the main methodological approaches of occupational therapy.
Aegean College graduates who acquire a BSc (Hons) in Occupational Therapy (Applied) have the ability to work in the private and public sectors, as well as professionals with fully recognized professional rights.
In Greece the recognition is done through the procedure followed by the Council for the recognition of professional qualifications via the Ministry of education.
After studying occupational therapy at College they can work as professional occupational therapists with the main task of rehabilitation for people suffering from mental, physical developmental or emotional disorders, applying appropriate treatments for:
Rehabilitation centers,
Daycare Centers,
Special needs schools.
Hospitals