Courses in Psychology offered by the Faculty of Social-Humanitarian Sciences of Aegean College in collaboration with the British University of Canterbury Christ Church University lead to the BSc (Hons) Psychology Science degree.
The study programme covers the entire range of theories and technical psychotherapeutic techniques examined by the science of psychology and is harmonized with the current needs in mental health and support.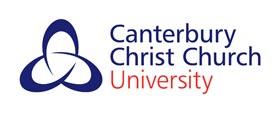 The psychology courses at Aegean College rely on a program that covers all the basic fields of Psychology, such as:
Personality Theories,
Biological bases of human behavior
Developmental Psychology
Cognitive Psychology
Neuropsychology
Social Psychology and
Fundamental principles of scientific research.
Work placement is carried out on an observation level, with monitoring of the therapeutic process in cases of children and adults in order to acquire the necessary knowledge for future vocational and academic training.
Requirement for the traineeship are the follow-up clinical practice Seminars for Psychologists.
There are two well-equipped laboratories of Psychology at the premises of the College: Psychometrics Laboratory/Research and the Clinical Simulation Laboratory (In-house Clinic), where experimental measurements are conducted, role-playing games, simulation sessions etc.Psychology students actively participate in the activities of the Film Club of the College, which include films and subsequent analysis, speeches of scientists and discussion with the audience.The practical training of the students takes place in prestigious centers and clinics, such as Alzheimer Disease Company, the rehabilitation center "Theseus", etc.Holders of a degree in BSc (Hons) Psychology Science gain right to request registration (Graduate Basis for Registration-GBC) in the British Psychological Society (The British Psychological Society-BPS).The courses are taught by distinguished scientists and mental health professionals.Psychology students collaborate with students from other areas within interdisciplinary intervention groups.

Aegean College hosts events with huge resonance in which top names in the business of psychology appear, such as psychiatrist-Psychoanalyst Matthew Giwsafat.
The Psychology course of Aegean College is a full three-year academic program which provides students with all the necessary knowledge and abilities that must have in order to become professionals in the field.
Psychology courses in Aegean College cover the whole range of theories in contemporary Psychology, while special emphasis is given to internships and study of clinical cases in real conditions.
Introduction to Psychology as a Natural and Social Science.
Biological Bases of Behaviour.
Principles of Research Methods and Research Skills in Psychology.
Social Psychology.
Developmental Psychology I.
Experimental Design and Statistics I.
Introduction to Cognitive Neuropsychology.
Theories of Personality and Individual Differences.
Experimental Design and Statistics II.
Learning.
Abnormal Psychology.
Developmental Psychology II.
Psychometrics.
Organisational Psychology.
Abuse and Violence.
Therapeutic Techniques.
Thought and Language.
Memory and Consciousness.
Perception and Attention.
Clinical and Health Psychology.
Neuropsychology and Neuropsychopharmacology.
Educational Psychology and Special Needs.
Final Year Project.
Aegean College hosts a modern and well-equipped Laboratory of Psychometric-Neuropsychological assessment and speech therapy intervention.
The workshop was designed with the latest international educational and professional standards in the fields of psychology and speech therapy. Basically it is a simulation place of actual research and professional conditions. It includes audiovisual communication through a closed-circuit television. In this way Psychology students of Aegean College have the opportunity to attend sessions conducted by experienced academics and professionals, while being supervised and guided by the experienced faculty of the College
The Psychometric Lab-Neuropsychological evaluation laboratory and Intervention speech therapy has a wide range of psychometric and other evaluation tools, and rich material for intervention. Beyond monitoring, advanced students undertake work under the strict supervision of their instructors in order to gain valuable experience.
Psychology students as well as speech therapy students are given the important opportunity to link theoretical knowledge with its application in the field. At the same time, students of both fields are invited to cooperate with each other in order to understand the function of a "multidisciplinary intervention group", according to the most recent models of intervention in health areas.
Holders of  BSc (Hons) Psychology Science degree are able to cope with a wide range of incidents, to work with people of all ages and to gain experience in various issues and pathologies (personal development and problems, psychiatric-neurological disorders, emotions, stress management, interpersonal relationships, habits, etc.).
After studying psychology at Aegean College they can work in:
    Services and mental health centers in the private and public sector
    Rehabilitation Centers
    Hospitals
    Special Education Centers
    as Professionals with recognized professional rights