Aegean College School of Human Sciences offers a top notch undergraduate degree in Psychology in collaboration with the University of Essex.
This specific programme covers a full range of theories and psychotherapeutic techniques and is in line with the current mental health services' standards.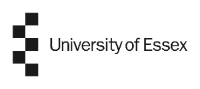 Psychology studies at Aegean College meet all the substantial knowledge in the science of Psychology, such as:
Personality Theories,
Biological bases of human behavior
Developmental Psychology
Cognitive Psychology
Neuropsychology
Social Psychology and
Fundamental principles of scientific research.
Clinical placement is carried through on an observation level.
The BSc (Hons) Psychology Science Degree leads to unconditional professional recognition and a professional licence by the greek authorities.
The college features two in-house, well-equipped psychology laboratories: a Psychometrics Laboratory/Research and the Clinical Simulation Laboratory (In-house Clinics), where students take part in experiments, role-playing games, simulations etc.
Psychology students join the Aegean College Cinema Club: watching and discussing films from a psychoanalysis perspective.
Clinical placement takes place in well established mental health institutions and clinics, such as the Alzheimer Disease Company, "Theseus" rehabilitation center etc.
Graduates may apply (Graduate Basis for Registration-GBC) at the British Psychological Society (The British Psychological Society-BPS).
The courses are taught by distinguished scientists and mental health professionals.
Psychology students collaborate with students from other areas within interdisciplinary intervention groups.
Aegean College hosts events with a great impact on the social sciences community and brings top names such as psychiatrist-Psychoanalyst Matthew Yossafat and Panteion professor Fotini Tsalikoglou.
The BSc (Hons) in Psychology Science is a three-year academic programme providing students with knowledge and skills necessary to pursue a career as mental health professionals.
The courses cover a whole range of theories with an emphasis to case studies and real life conditions.
Introduction to Psychology as a Natural and Social Science.
Biological Bases of Behaviour.
Principles of Research Methods and Research Skills in Psychology.
Social Psychology.
Developmental Psychology I.
Experimental Design and Statistics I.
Introduction to Cognitive Neuropsychology.
Theories of Personality and Individual Differences.
Experimental Design and Statistics II.
Learning.
Abnormal Psychology.
Developmental Psychology II.
Psychometrics.
Organisational Psychology.
Abuse and Violence.
Therapeutic Techniques.
Thought and Language.
Memory and Consciousness.
Perception and Attention.
Clinical and Health Psychology.
Neuropsychology and Neuropsychopharmacology.
Educational Psychology and Special Needs.
Final Year Project.
Aegean College features a Laboratory of Psychometric-Neuropsychological assessment and Speech & Language therapy intervention.
The Psychology Lab & In-House Clinic are designed in accordance to the latest international educational and professional standard. Students get to know actual research and professional conditions. The lab includes audiovisual communication through a closed-circuit TV system allowing students to attend sessions conducted by experienced academics and professionals in line with professional protocols.
The Psychometrics -Neuropsychological Evaluation Laboratory features a wide range of psychometric and other evaluation tools as well as rich material for intervention.
Students are given the opportunity to close the gap between theory and practice and are encouraged to cooperate with students from other backgrounds within the context of "multidisciplinary intervention groups".
BSc (Hons) Psychology Science graduates may pursue a career in:
    Services and mental health centers in the private and public sector.
    Rehabilitation Centers.
    Hospitals.
    Special Education Centers.
    as Professionals with recognized professional rights.