Aegean College offers an innovative MSc in Perinatal Mental Health in collaboration with the University of Essex.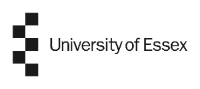 It is an innovative postgraduate degree that combines the science of Midwifery with Psychology and deepens into these fields with huge interest and important practical applications.
Addressed to midwives, Doctors (Gynaecologists, Neonatal doctors, Pediatricians, Psychiatrists and general practitioners), Psychologists-Psychotherapists and in other professionals coming from similar backgrounds who wish to acquire knowledge in order to support the mental health of women during perinatal period and provide them with a personalized, holistic mental care.
Also, students have the opportunity to develop their communication skills, work in groups and get a deep understanding of professional ethics when conducting scientific research.
The course meets the continuous changes and developments in a very exciting field.
The only postgraduate programme in Perinatal Health in Greece.
The courses are taught by PhD scientists and professional midwives as well as experienced psychologists and scientists from other fields.
Suited for professionals who wish to explore new career opportunities and personal development.
The MSc in Perinatal mental health lasts two years and is structured in three phases (180 credits) including eight courses.
Anatomy, Endocrinology and Neurobiology.
Psychology, Mental Health and Well-being.
Applications of Bioethics in Perinatal Period.
Communication skills within the framework of the holistic approach of maternity and Perinatal Mental Health.
Personality Theories.
Applications of bioethics in Perinatal Period.
The dynamic of Pathology and Psychopathology in the Perinatal Period.
Postgraduate Thesis.
Graduates can provide mental health services before and/or after labour and can pursue careers in the private and public sector.