The Aegean College, in collaboration with the state Canterbury Christ Church University, offers the unique Greek Postgraduate programme in Perinatal Mental Health (MSc in Perinatal Mental Health).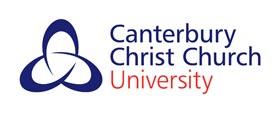 It is an innovative postgraduate program that combines the science of Obstetrics with Psychology and deepens into these fields with huge interest and important practical applications.
Addressed to midwives, Doctors (Gynaecologists, Neonatal doctors, Pediatricians, Psychiatrists and general practitioners), Psychologists-Psychotherapists and in business related disciplines who wish to acquire knowledge in order to support the mental health of women during perinatal period, with the aim of providing a personalized, holistic care concerning both physiological as well as pathological conditions.
At the same time, students have the opportunity to develop their communication skills, self-sufficiency capability and interdisciplinary cooperation, deepen into the principles and ethics of conducting scientific research, obtain the necessary knowledge to carry out "screening" and to refer appropriately to competent scientists and related services.
Finally, with the guidance of our experienced and scientifically qualified academic staff, students will have the opportunity to develop their own research postgraduate thesis on Perinatal mental health.
The course fully meets the constant changes and developments in the field of health care provider in Greece, both in the private and public sector.
Attendance includes modern and innovative teaching methods and evaluation, in accordance with international standards, and provides an opportunity for graduates to compete for an upgraded role in the labour market.
 It is the only postgraduate programme in Perinatal Health conducted in English in collaboration with a renowned British University.
 The courses are taught by distinguished scientists and professional midwives as well as experienced psychologists and scientists from other fields.
The curriculum conforms to a social issue that gains significant dimension in Greece and internationally.
It is aimed at professionals who wish an expertise that would allow them to seek new career opportunities and to develop in their field.
This is a flexible curriculum that appeals to professionals and includes a wide range of evaluation methods.
Ηigh experience and expertise is acquired by the College in the field of obstetrics from the undergraduate BSc (Hons) Midwifery (Applied) of the sole university course in Greece conducted with the approval of the Organisation of Scientists Midwives.
The program is based on the interdisciplinary collaboration of two leading sectors of the College of Obstetrics and of psychology.
At the premises of the College there are two well-equipped laboratories of Psychology: Psychometrics Laboratory/Research and the Clinical Simulation Laboratory (In-house Clinic), where experimental measurements, role-playing games and simulation sessions are performed.
Students participate in national and International scientific conferences and gain valuable experience, and opportunities to develop knowledge and skills and to network with the scientific and professional field.
The MSc in Perinatal mental health lasts two years and is structured in three phases (180 credits) including eight courses.
Anatomy, Endocrinology and Neurobiology
Psychology, Mental Health and Well-being
Applications of Bioethics in Perinatal Period
Communication skills within the framework of the holistic approach of maternity and Perinatal Mental Health.
Personality Theories
Applications of bioethics in Perinatal Period.
The dynamic of Pathology and Psychopathology in the Perinatal Period
Postgraduate Thesis
Graduates of the master program in Perinatal Mental Health can provide support services for the mental health of women during perinatal period in a variety of workplaces in the private and public sectors ( Maternity clinics, Hospitals, Clinics, mental health structures, etc.).