Aegean College offers a postgraduate degree with 4 streams in Physiotherapy in collaboration with the University of Essex leading to an MSc Current Approaches in Physiotherapy.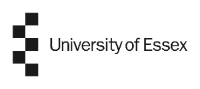 The MSc Current Approaches in Physiotherapy with streams will offer a range of modules to assist practitioners in developing their knowledge and evidence-based-practice not only in the field of musculoskeletal physiotherapy, but in all major fields of physiotherapy practice. These will be:
This course will be offered to qualified physiotherapists who wish to develop their practice to a higher level in their field of choice and will integrate the advanced clinical, academic and research components of the aforementioned physiotherapy fields of practice.
The programme is offered in collaboration with the University of Essex, 'University of the Year' at the Times Higher Education Awards 2018.
Essex is among the top 25 institutions in the UK for the quality of research.
Essex is ranked 56th in the Times Higher Education Awards 2023 global rankings.
Programme tailored to the Greek health system needs.
Flexible programme aimed to professionals.
Top level academic staff, PhD holders and experienced professionals.
Focus on the evidence-based practice.
State-of-the-art laboratories.
The MSc Current Approaches in Physiotherapy with streams is a part-time programme. Each stream will be comprised of 8 core modules.
Core Modules
Principles of Rehabilitation Science.
Clinical Therapeutic Exercise.
Contemporary Issues in Physiotherapy.
Stream Module I.
Stream Module II.
Stream Module III.
Biostatistics.
Research Dissertation.
There are physiotherapy laboratories in all campuses equipped with appropriate physiotherapy equipment and related research devices.
The following is a non-exhaustive list of the equipment available to students:
Electrotherapy devices: Diathermy, U/S, Infrared, electrotherapy, TENS, Paraffin bath, Magnetotherapy,
Laser Hot and Cold packs,
Sphygmomanometer, stethoscope, Oximeter, spirometer, inhaler, flutters, triflows, nebulizer, suction equipment,
Goniometers, mobilization belts , therabands, wobble boards, walking aids,
Babinski –, Taylor -, patella -, Buck Hammer, Pinwheel,
Horizontal bars, shoulder wheel, pulleys, braces,
Weights, Swiss balls, mats,
Exercise bike, Treadmill,
Algometer – Dynamometer, Hand Dynamometer, Squeeze Dynamometer, Virtual Reality Headset,
Skeleton and bone models,
Up and down plinths, 1 up and down Bobath plinth, 7 examination plinths (static),
Towels, pillows, hand washing facilities
Students will also have access to the computing laboratories at the College for the Modules of Research Methods and Biostatistics.
Moreover, BioSensors SmartLab was added in the resources available to students and academics of Aegean College late in 2021 in collaboration with iMotions.
Graduates can pursue careers as specialised physiotherapists in rehabilitation centers, clinics, hospitals, sports clubs or develop an individual practice.