Aegean College Shipping School offers top notch maritime studies leading to a BSc (Hons) in Shipping Management in collaboration with the University of Essex.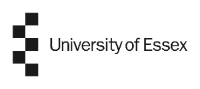 It is a bachelors' programme tailored according to international academic standards that covers the whole spectrum of up-to-date knowledge and experience in the shipping industry.
AOC shipping students are equiped with knowledge and skills needed for a succesfull career in Shipping.
Shipping is one of the most lucrative and dynamic sectors in Greece contributing around 7% to the country's GDP.
Academic staff and professionals with great experience in the shipping industry.
Aegean College Shipping School is a member of BIMCO the biggest shipping database.
Exclusive cooperation with Career Stream, the only HR company in Greece specialized in the Shipping sector. School is based in Piraeus.
Big events that attract shipping executive and institutional bodies such as the annual Shipping Conference in Piraeus.
Attention to Research with the Aegean Research Center.
Strong bonds in the shipping industry: educational visits, big events, presentations, guest lectures and shipping Career Days.
Modern labs, library and fully equipped classrooms.
Access to the educational Portal (e-college).
Access to the collaborating university's digital library: thousands of digital books and journals.
English and other foreign languages free courses.
Introduction to Shipping.
International Trade & Transport.
Shipping Management.
Maritime Law & Policy.
Maritime Economics.
Ship Operations.
Research Methodology for Shipping Studies.
Carriage of Goods by Sea.
Logistics & Supply Chain Management.
Marine Insurance.
Maritime Accounting.
Chartering.
Shipping Finance.
Port Management.
Strategic Shipping Management & Leadership.
Ship Sale and Purchase.
Final Year Project.
BSc (Hons) in Shipping Management graduates can pursue successful careers in the international shipping industry. After course completion they can work in shipping companies of every sort: shipping operations, brokerage and logistics, marine insurance and crew.
Graduates can move to a Masters' degree in Shipping or an MBA.