Aegean College offers a postgraduate course in School Psychology in collaboration with the University of Essex.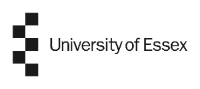 The MSc in School Psychology is a two-year academic programme tailored to the needs of professionals and graduates wishing to pursue careers in the field and be in the position to help students with social and psychological difficulties in the school environment.
The course focuses on various issues:
learning difficulties.
cultural aspects in education.
development disorders during childhood and adolescence.
development model.
behaviour deviations.
students get accustomed with the Greek Code of Ethics and Behaviour applied by school authorities.
link theory with practice and promote effective practices in education.
they learn to use the psycho-diagnostic assessment and the students' counselling in cooperation with educators and parents.
psychology laboratories, the Psychometric and Research Lab and the In-house Clinic.
Psychology students actively participate in the Ψinema Club.
Clinical placement inclinics like Greek Alzheimer's Society, Galenion Melathron etc .
Top level academic staff.
The MSc School Psychology consists of 180 credits level 7 or 90 ECTS.
Social Psychology and Multicultural Issues in the School Environment.
Developmental Psychology and Psychopathology of Children and Adolescence.
Psychology of Teaching and Learning.
Neuroscience in Education.
Professional Ethics.
School Psychology in Practice.
Advanced Research Methodology and Statistics.
Postgraduate Dissertation.
Graduates of the MSc School Psychology at the Aegean College will have developed all the necessary skills and will get the opportunity to work with students of all educational levels.
They can also offer their services to a number of education environments in both the public and the private sector, having fully recognized licence.