Social and Human sciences Faculty of Aegean College offers in Greece a high-level Academic program in Special Education in collaboration with the British University of Canterbury Christ Church University, which leads to the acquisition of BSc (Hons) Pre Primary Education with Special Needs.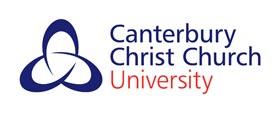 The program covers fully the scientific and applied part of Pedagogy specializing in special education and thus connects the academic education with the practical training.
The aim of the program is for the students to develop professional skills in special education in all areas of care, education and preschool children with special needs.
BSc (Hons) Pre Primary Education with Special Needs is carried out at the state-of-the-art pedagogical laboratory of Aegean College, as well as partner crèches and kindergartens.
Special education studies in Aegean College are distinguished because:
At the premises of the College there is an ultramodern pedagogical laboratory designed according to the latest international educational and professional standards in the field of Pedagogy. Basically it is a space simulation of professional conditions.
Aegean College collaborates exclusively with leading professionals and scientists in the field of special education.
Special education students perform internships in a very wide network of kindergartens and childcare centres with special needs.
The courses are taught by distinguished scientists and professionals in the field of Special Education.
Special Education students collaborate with students from other areas within interdisciplinary intervention groups.
Aegean College hosts events with huge resonance in which top names in the field of special education are hosted, such as the 1st interdisciplinary conference in special education and special treatments.
The undergraduate courses in Special needs cover the whole spectrum of modern theories in modern theories in Special Education and are adapted to the techniques used in this field.
Academic Writing Skills and English terminology.
Introduction to Pre-Primary Education.
Social and Emotional Development.
Developmental Psychology and Psycho-Educational Learning Theories.
Introduction to Special Needs and Inclusive Practices.
Introduction to Multi-cultural Education.
Introduction to Music-Kinetic Education.
Physical & Sensory Development.
Supporting Speech and Language Development.
Social Psychology and Pedagogy: children as social beings and group dynamics.
Literacy and educational practices in Pre-Primary education.
Drama Education, Puppetry, Play and Learning in Pre-Primary Education.
Diversity, Inclusive Practices and Early Intervention in Developmental Disorders.
Project method, Curriculum and Interdisciplinary Curricula in Pre-Primary Education.
Arts in Pre-Primary Education.
Placement I in Pre-Primary Education.
Teaching Pedagogy in Pre-Primary Education and Information and Communication Technologies.
Learning Difficulties: Screening and Assessment.
Specialized Provision for Children with Special Educational Needs.
Research Methodologies in Pre- Primary Education.
Learning Difficulties: Educational Intervention Strategies.
Educational Approaches for Autism Spectrum Disorders.
International Perspectives in Pre-Primary Education with Special Needs, Early Intervention and Inclusive Practices.
Placement II in Pre- Primary Education.
Leadership in Pre- Primary Education Settings.
Counselling Psychology in Education.
Intellectual and Learning Difficulties
School Psychology.
Placement III in Pre- Primary Education.
Dissertation.
Master degree holders Enrolled in Pre Primary Education with Special Needs can work in pre-school centres in the private and public sectors, and to pursue careers as freelancers with recognised professional rights to kindergartens, schools, kindergartens, etc.
In accordance with the legal framework for the recruitment of teachers, graduates enrolled in Pre-Primary Education with Special Needs have the right to inclusion in lists of special education.