The Faculty of Humanities of the Aegean College offers a high quality master's degree in preschool education, which leads to the title Early Childhood Education MSc (Master of science in Preschool and Early School Education).
The Master of Arts is offered in collaboration with the British Canterbury Christ Church University.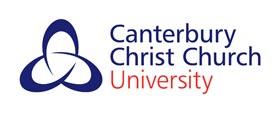 MSc in Early Childhood Education is two-year flexible course intended for a wide variety of degree holders and professionals like teachers, educators, school counselors, speech therapists, psychologists and the like.
Its' aim is the acquisition of full academic credentials and professional skills in all areas of care and education of pre-school children.
The course extensively covers the scientific and applied part of Pedagogy, connecting academic training with practice in the college's sophisticated lab.
Why Master in Early Childhood Education at the Aegean College:
Within the college premises operates a state-of-the-art Pedagogy Laboratory designed according to the most recent international models in education and profession. It is in fact a place of simulating real professional situations.
The Aegean College forms exclusive partnerships with the most distinguished scientists in the field of Pedagogy and Education of people with specific needs.
The course is adjusted to the requirements of the job market, intended for professionals involved in pre-school education.
Students cooperate with students from other sectors within the scope of interdisciplinary groups of intervention.
The Aegean College hosts events with a huge impact, featuring top names in the list of scientists of the relevant fields. One such event was the 1st Interdisciplinary Convention of Special Education and Treatment.
The subjects of the course cover all the modern theories in Pedagogy and are adjusted to the requirements of the job market.
Theories of Childhood and Education
Developing Leadership for Early Childhood
Contemporary Issues in Early Years Education
Multicultural Education and Multilingual Classes
Counselling and Professional Skills for Educators
Development, Learning and Curriculum
Research Methodology in Education
Post-Graduate Dissertation
Graduates of the MSc in Early Childhood Education will get to develop leadership skills and will have the chance to work with children of various ages, learning additional education methods of teaching children who come from different social and cultural backgrounds.
They can also work in a number of working environments (kindergartens, schools, nursery schools etc)
Lastly, they are well prepared to continue their studies in a PhD level.