Aegean College School of Human Sciences offers a programme degree in pre primary education leading to an MSc in Early Childhood Education.
The programme is offered in collaboration with the University of Essex.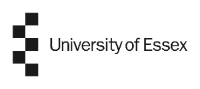 The course is aimed to education and social sciences graduates and professionals: teachers and educators, school counselors, therapists and mental health professionals.
Its scope is to promote knowledge and specialized intervention methods and techniques.
Postgraduate students develop skills necessary to work in pre primary education.
The programme focuses on the interaction with children and parents, teachers and other professionals.
Modern Early Childhood Education Lab designed on the basis of accepted international standards.
PhD scientists in the field of pre primary education.
Training seminars and lectures.
Internships in a very wide network of kindergardens and childcare centres.
The college hosts events with a great impact in the field of education such as the 1st Interdisciplinary Convention of Special Education.
For the successful completion of the programme students are required to have completed 180 credits of the British educational system Level 7 or 90 ECTS.
During the first year students attend four mandatory core courses and two specialization courses.
Courses include clinical placement.
Clinical placement 300 hours is certified by the supervisors.
During the second year study students attend two courses and prepare their Dissertation.
Theories of Childhood and Education.
Contemporary Issues in Early Years Education.
Multicultural Education and Multilingual Classes.
Identification and Education of Learners with Special Educational Needs.
Development, Learning and Curriculum in Special Educational Needs.
Research Methodology in Education.
Postgraduate Dissertation.
Graduates of the MSc in Early Childhood Education work in pre-schools, and pre primary education.
They can also pursue their studies for a PHd.