Aegean College IT School offers an innovative postgraduate degree in Artificial Intelligence with streams in collaboration with the University of Essex.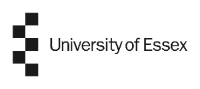 The programme is consisted of 4 streams:
MSc Artificial Intelligence (Data Analytics),
MSc Artificial Intelligence (Machine Learning),
ΜSc Artificial Intelligence (Healthcare),
MSc Artificial Intelligence (Future Governance).
The main target of MSc Artificial Intelligence is to equip students and other professionals with specialised knowledge, valuable experience and help them build a professional career. The objective of this programme is to produce qualified and skilled professionals in the broader area of AI.
In particular, the aims of this programme are:
To provide students the opportunity to build upon the knowledge that they have acquired at the undergraduate level and lead postgraduates into a productive and successful career in AI.
To enable students to evaluate develop and test current machine learning technologies and contribute to future developments in the field of supervised, unsupervised and deep learning.
To provide techniques and methods for designing ML solutions to several areas of application.
To enable students to see through numbers, accurately interpret statistical indicators into meaningful and actionable insights.
To promote self-awareness, self-management and the ability to continue learning.
To ensure that postgraduates will be given the appropriate social, ethical and professional skills for protecting humans from potential treats and enhancing social welfare.
To provide experience in practical issues like programming, databases, business tools, data engineering in order to manipulate heterogeneous types of data and perform complex transformations.
To promote interpersonal skills and team-working in a modern networking business environment and prepare postgraduates for joining the Greek or global market as high-qualified human capital.
The programme is offered in collaboration with the University of Essex, 'University of the Year' at the Times Higher Education Awards 2018.
Essex is among the top 25 institutions in the UK for the quality of research.
Essex is ranked 56th in the Times Higher Education Awards 2023 global rankings.
The Aegean College IT School is member of the Oracle Academy allowing students to gain access to a vast library and get professional accreditations.
Open days and career development events.
Personal development planning tailored to every student.
Well-equipped computer labs.
Focus on e-commerce and other platforms.
Graduates may apply to the British Computing Society (BCS).
The postgraduate programme in Artificial Intelligence is divided into three phases.
Core Module:

Databases and SQL.
Data, Probability and Statistics.
Intro to AI and Machine Learning.

Stream Module I.
Core Module:

Model Optimisation.
AI Ethics.

Stream Module I.
Stream Module II.
Professional Practice and Research Methodology.
Postgraduate Dissertation.
Modern facilities, computer labs, libraries and classrooms ensure that the needs of students and academic staff are met.
Moreover, Postgraduate students will have access to Artificial Intelligence Laboratory in Aegean Omiros College, with specialised BI Software (Tableau, QlikView, PowerBi) and all the required programming environments for the development of the algorithms and models.
More precisely, the laboratory is fully equipped with computers with appropriate software for the development of statistical models, machine learning algorithms and projector, and allows for access to AOC Moodle resources.
Postgraduate specialisation in the particular field is one of the most desirable career assets in a market that is experiencing the fourth industrial revolution and where the importance of data and its analysis is imperative.
Graduates can work in Greece and abroad as AI specialists, IoT developpers, web developers and IT consultants.