Aegean College offers a masters course in clinical psychology leading to an MSc in Clinical Psychology. The programme is offered in collaboration with the University of Essex.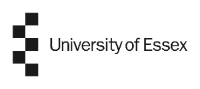 Students learn theoretical exegetic, assesment and intervention models and deal with the therapy of a whole spectrum of psychological problems and conditions irrespective of age or cultural background.
The programme focuses also in Research and the Code of professional Conduct and builds required skills for those who wish to pursue careers as Clinical Psychologists-Therapists.
Skill building includes general clinical skills as well as communication skills when dealing with patients, their families, therapy groups and interdisciplinary scientific teams.
Students are expected to grasp different psychological theories and be able to apply them in practice and they can use quantitative and qualitative statistics in psychology.
specialisation in clinical psychology and the whole spectrum of theories and approaches.
academic staff includes PhD scientists.
links theory with practice.
Psychometrics Lab and In-House Clinic.
Ψinema Club for college psychology students.
clinical placement in well established clinics and psychological care centers.
This is a taught Clinical Psychology Masters programme offered in partnership with the University of Essex. Completion will not qualify students to practice as a Clinical Psychologist in the UK, nor guarantee acceptance onto a DClinPsy course.
The programme includes 250 hours of clinical placement.
Models of clinical psychology and psychological problems.
Psychological problems through the lifespan.
Assessment, treatment and clinical skills.
Research methods and statistics.
Professional, ethical and service-related issues.
Advanced research methods and statistics.
Dissertation.
Master in Clinical Psychology graduates upgrade their CVs and may pursue careers as Clinical Psychologists-Therapists.