Aegean College Human Sciences School offers a full course in pre-primary education in collaboration with the University of Essex leading to a BSc (Hons) in Pre-Primary Education degree.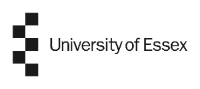 The course combines theory with practice and covers all aspects of care and education of pre-primary school children.
Modern pre primary education lab designed in line with international educational and professional standards.
Collaborations with top educators and scientists.
Flexible course adapted to modern education needs.
Academic staff comprises of distinguished professionals with great field experience.
Interdisciplinary intervention groups with students from different backgrounds.
Big events such as the 1st Special Education Conference.
Courses cover a whole range of modern theories and best practices in early chlidhood education.
*The start date and details of this course are still subject to University approval. In the event that approval is not granted by your course start date, an alternative date will be offered or a full refund given. If we need to make changes to this programme as part of the University of Essex validation process, we will communicate these to you at the earliest possible date.
.
Academic Writing Skills and English terminology.
Introduction to Pre-Primary Education.
Young Children's Growth and Development.
Developmental Psychology and Psycho-Educational Learning Theories
Introduction to Special Needs and Inclusive Practices.
Introduction to Multi-cultural Education.
Introduction to Music-Kinetic Education.
Child Literature and the Media in pre-primary education.
Supporting Speech and Language Development.
Social Psychology and Pedagogy: children as social beings and group dynamics.
Literacy and educational practices in Pre-Primary education.
Drama Education, Puppetry and Play in Pre-Primary Education
Environmental and Health Education.
Project method, Curriculum and Interdisciplinary Curricula in Pre-Primary Education.
Arts in Pre-Primary Education.
Placement I in Pre-Primary Education.
Teaching Pedagogy in Pre-Primary Education and Information and Communication Technologies.
Cooperative Group Teaching and Learning in Pre-Primary Education.
Minority Group Education, Human Rights and Social Inequalities.
Drama Education, Puppetry, Play and Learning in Pre-Primary Education.
Research Methodologies in Pre- Primary Education.
Teaching Literature and History in Pre-Primary Education.
Diversity, Inclusive Practices and Early Intervention Developmental Disorders.
Teaching Language, Mathematical concepts, and Physical Sciences in Pre-Primary Education.
Placement II in Pre- Primary Education.
Leadership in Pre- Primary Education Settings.
Counselling Psychology in Education.
Transition from Kindergarten to Elementary School: Assessment, Intervention and Readiness for School.
School Psychology.
Placement III in Pre- Primary Education.
Dissertation.
BSc (Hons) Primary Education graduates get employed in schools, kindergardens and nursery schools, as well as in special education schools in the private and public sector.