Aegean College offers an advanced postgraduate programme in neuropsychology in collaboration with the University of Essex leading to an MSc Neuropsychology with Cognitive Neuroscience.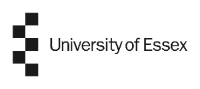 The MSc in Neuropsychology with Cognitive Neuroscience is a two-year postgraduate programme of specialisation in two emerging scientific fields, namely neuropsychology and cognitive neuroscience.
Neuropsychology is a branch of psychology that is concerned with how a person's cognition and behavior are related to the brain and the rest of the nervous system. Professionals in this branch of psychology often focus on how injuries or illnesses of the brain affect cognitive and behavioral functions.
Cognitive neuroscience is the scientific field that is concerned with the study of the biological processes and aspects that underlie cognition with a specific focus on the neural connections in the brain which are involved in mental processes. It addresses the questions of how cognitive activities are affected or controlled by neural circuits in the brain.
The programme involves Clinical Placement of 200 hours.
Graduates grasp advanced theories of neuroanatomy, neuropsychology, psychological assesment and rehabilitation of patients suffering from trauma or mental disorders.
Students get accustomed with the professional Code of Ethics and professional Conduct.
Flexible specialisation programme tailored to the needs of mental health professionals and graduates.
Academic staff consists of PhD scientists.
It is a two-year programme covering a whole spectrum of knowledge in an emerging scientific field.
Fundamentals of Neuroanatomy, Biochemistry and Physiology.
Brain, Behavior, Cognitive Functioning.
Research Methodology: Qualitative and Quantitative Research.
Disorders of Perception, Recognition and Memory & Clinical Placement.
Disorders of Language and Speech & Clinical Placement – optional.
Neuropsychological Rehabilitation & Clinical Placement – optional.
Neuroimaging & Executive Functioning.
Fundamentals of Psychometrics and Neuropsychological Assessment.
Developmental Neuropsychology & Clinical Placement.
Postgraduate Dissertation.
MSc in Neuropsychology with Cognitive Neuroscience graduates can pursue careers in hospitals, rehabilitation centers, research or as therapists.