Aegean College offers a master's degree in Human Rights and Migration Studies. The programme is offered in collaboration with the University of Essex.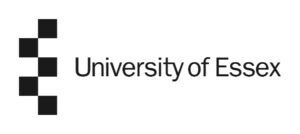 The MSc Human Rights and Migration Studies aims to cultivate a critical understanding of the complex and varied nature of the phenomena relating to migration, displacement and refugeehood. Moreover, it aims to critically engage students with the driving forces of such phenomena in relation to global, regional, and national processes leading to political, social, and economic developments.
It is consisted of 4 streams, 3 specialised and one generic:
Generic
Refugee Studies
Cultural Diversity
Displacement and Migration
It provides a rigorous academic framework and an interdisciplinary approach to studying human rights, migration, displacement and refugeehood, in relation to global events such as conflict, repression, natural disasters, environmental change and policies. It aims to equip students for continuing to doctoral studies in relevant fields or for working in fields relevant to human rights, refugees, and migration.
The programme is offered in collaboration with the University of Essex, 'University of the Year' at the Times Higher Education Awards 2018.
Essex is among the top 25 institutions in the UK for the quality of research.
Essex is ranked 56th in the Times Higher Education Awards 2023 global rankings.
It provides specialised teaching by professionals in the field.
In-depth study of Human Rights, their political and legal implications.
Interdisciplinary approach.
Networking with active NGOs and participation in voluntary activities and events.
It provides the opportunity to conduct research at BioSensors SmartLab, Aegean College's state-of-the-art Artificial Intelligence Laboratory.
Open days and career development events.
Personal development planning tailored to every student.
The programme is consisted of 4 streams, 3 specialised and one generic, as well as 7 20-credit modules (2 of which are special to each of the streams) and the Dissertation which is a 40-credit annual core module in Phase 3 of the programme for each stream. The total number of credits for the programme being 180 credits (90 ECTS). Please also see programme structure, in table form below.
Core Modules
Introduction to Human Rights, Terminology and Contemporary Issues.
Disasters, Crises and Displacement.
Humanitarian Management.
Generic
Psychosocial Approaches, Mental Health and Wellbeing: Theories, Concepts and selected issues.
Human Rights Diplomacy.
Refugee Studies
Negotiations in Humanitarian Crises.
International Organizations and management of refugee populations.
Cultural Diversity
Cultural Identity.
Cultural Diversity Management.
Displacement and Migration
Statelessness, Nationality and the Protection of Displaced Persons.
Contemporary Socioeconomic Approaches to Displacement and Migration.
Advanced qualitative and quantitative analysis.
Research Dissertation.
Students will have access to the computing laboratories at the College.
More precisely, the computing laboratories are fully equipped with computers, appropriate software, and projector, and allow for access to AOC VLE resources.
BioSensors SmartLab was added in the resources available to students and academics of Aegean College late in 2021 in collaboration with iMotions. Its main aim is to facilitate research in different areas such as Psychology, Education, Artificial Intelligence, Health Sciences, Business Management & Neuromarketing, Neuroscience and more. It will continue to add in the community and academia as an innovative and contemporary research lab by promoting contemporary scientific expertise.
It includes:
Eye tracking: Equipment & Software (Eye Movement Recording Technology)
GSR – Galvanic Skin Response: Equipment & Software (technology that elicits changes in the electrical resistance of the skin surface by channeling weak electric current)
Facial Expression Analysis: Equipment & Software (facial coding technology, making human emotions measurement possible, through facial expressions)
EEG (Electroencelography): Equipment & Software (Electroencephalogram technology for academic use which measures brain activity by recording the pattern of brain waves)
EMG & ECG: (Equipment & Software)
Graduates of the programme have the knowledge and skills to be able to respond professionally as managers in the public sector or NGOs and related organisations. They can work in:
Non-Governmental Organizations (NGOs),
International Organisations,
Public structures and organisations related to refugees and migrants.