BSc (Hons) Tourism and Hospitality Management  is a multifaceted degree in tourism offered in collaboration with the University of Essex.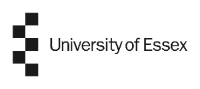 It is a 3-year undergraduate course in tourism and hospitality aimed to those who want to pursue careers in this very dynamic sector.
The first academic year comprises of core modules. From the 2nd year and after, students chose core Tourism management modules among five streams:
The academic programme links theory with practice and offers modern knowledge on the tourist business with modules such as Food & Beverage Management and Digital Marketing.
Emphasis on entrepreneurship in tourism.
Paid internship programme in collaboration with the Domes Resort.
Collaboration with more than 200 hotels and other tourism companies.
Students get the chance to visit 4 and 5 star hotels, Boutique Hotels, as well as Tourism Operators.
Career days and networking.
A University of Essex degree.
BSc (Hons) Tourism and Hospitality Management is a 3-year degree in tourism.
Developing Graduate Skills.
Introduction to Management Science.
Introduction to Hotel, Food and Beverage Operations.
Introduction to Marketing.
Financial Accounting.
Human Resources Management.
Core modules
Guest Services in the Hotel and Tourism Industry.
Consumer Behaviour.
Managing Hotel Operations.
Τhe Hospitality and Tourism Industry.
Digital Marketing for Hospitality and Tourism.
Stream modules
The Tourism and Travel Business.
Core modules
Dissertation.
Business Ethics.
Strategic Management.
Stream modules
Management Accounting.
Entrepreneurship in Hospitality and Tourism.
The BSc (Hons) Tourism and Hospitality Management graduates can work in hotels, hospitality and tour operators and other tourism businesses.