Undergraduate studies in computer science is offered by the Faculty of Informatics and New Technology of Aegean College in collaboration with the State Canterbury Christ Church University, UK. This course introduces students to all the modern theories, information systems analysis and programming languages which lead to the acquisition of  BSc (Hons) Computing and Information Systems.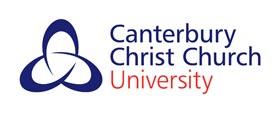 Main objective of the curriculum is computer science and its applications in information systems development:
Product development and software applications,
Analysis, design and management of databases (databases),
Commercial and financial activities on the Internet.
As part of their studies, students of the program participate in seminars, lectures and group workshops; visit major IT companies, and carry out practical training in our modern and well-equipped labs in Aegean College.
The BSc (Hons) Computing and Information Systems is a multidisciplinary undergraduate program that has developed with regard to the requirements of domestic and international job market.
The syllabus in computer science and information systems offered by Aegean College excels because:
is a modern program perfectly adapted to new developments in the field of information technology.
lessons take place in well-equipped computer labs in the College.
students have the opportunity to visit IT companies and develop their practical skills.
it has courses that focus on electronic commerce (e-commerce).
briefings, lectures and workshops are carried out in a very lively learning environment
holders of the title BSc (Hons) Computing and Information Systems can become members of the British society of Informatics (British Computing Society-BCS) and gain access to obtaining specialized professional certificates, globally recognized.
The Informatics course of Aegean College is a full three-year academic program which provides students with all the necessary knowledge and abilities required in the job market.
Holders of university degree BSc (Hons) in Computing and Information Systems have the necessary knowledge and skills to work as:
software systems developers (web developers)
designers of Web applications (apps),
database developers/administrators,
system and network administrators.
technicians in companies and organizations.