The Aegean College IT School offers an undegraduate programme in computing in collaboration with Canterbury Christ Church University, UK leading to BSc (Hons) Computing and Information Systems award.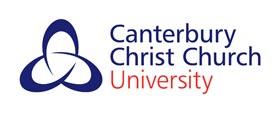 The programme focuses on computer science and its applications:
Product development and software applications,
Analysis, design and management of databases (SQL databases),
E-Commerce web pages and apps.
Students participate in seminars, guest lectures and group workshops and pay educational visits to big tech companies.
The Aegean College IT School is member of the Oracle Academy allowing students to gain access to a vast library and get professional accreditations.
Modern programme adapted to new developments in the field.
Well-equipped computer labs.
Focus on e-commerce and other platforms.
Graduates may apply to the British Computing Society (BCS).
Great employability and academic record.
The Informatics course of Aegean College is a full three-year academic program which provides students with all the necessary knowledge and abilities required in the job market.
Graduates of the BSc (Hons) in Computing and Information Systems Studies may pursue careers as:
software systems developers (web developers),
mobile apps devs,
database developers/administrators,
systems/network administrators,
IT consultants.