Aegean College Allied Health offers a demanding undergraduate programme in Dietetics in collaboration with the University of Essex, leading to BSc (Hons) Dietetics (Applied) degree.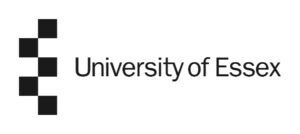 Dietetics studies at Aegean College focus on improving people's health as well as preventing diet disorders.
Students develop professional skills necessary to be able to work with:
healthy individuals or patients regardless of age or gender,
athletes,
individuals who undergo specific changes (ie pregnant or breastfeeding women),
Patients suffering from obesity, diabetes, high blood pressure and other diet related syndromes or diseases.
This specific course features a 1000 hours of Clinical Placement supervised by well trained mentors.
Dietetics Laboratory designed in accordance to international standards.
Clnical placement in big hospitals and diet centers such as Attikon, Metropolitan, Asklipiio Voulas, Korgialenio-Benakio, the Metaxa Oncological Clinic as well as private diet centres and gyms.
BSc (Hons) Dietetics( Applied) graduates may apply to the Health and Care professions Council (HCPC) following the International Route.
Advanced students are asked to prescribe specific diets under their mentors supervision.
Interdisciplinary academic staff consisting of dieticians, chemists, biologists and scientists from other backgrounds.
Students are encouraged to participate in national and international conferences, seminars, guest lectures etc.
It is a full four-year academic programme with a curriculum periodically updated so as to reflect any new advancements in the field.
Biochemistry.
Human Physiology.
Human Anatomy.
Cellular, Molecular Biology and Genetics.
Introduction to Nutrition.
General and Organic Chemistry.
Food Microbiology.
Professional Development and Practice.
Metabolism of Macro and Micronutrients.
Biostatistics.
Pathophysiology.
Food Science, Safety and Catering.
Nutrition through the Life Cycle.
Nutritional Assessment.
Placement Practice Α.
Nutrition Epidemiology and Research Methodology.
Nutritional Counselling and Health Psychology.
Clinical Nutrition.
Pharmacology & Toxicology.
Public Health Nutrition.
Placement Practice B.
Leadership & Management in Dietetic Practice.
Advanced Clinical Nutrition.
Physical Activity & Sports Nutrition.
Dissertation.
Placement Practice C.
Graduates can work as Dieticians-Nutritionists with people of all ages
In Greece the Recognition of Qualification is carried out by the Ministry of Education.