Aegean College offers a high-quality MSc in Cognitive Behavioural Therapy with Councelling skills in collaboration with the University of Essex.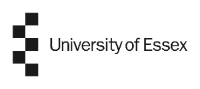 The so-called "Talking Therapies" are mental health services which give patients a way to address personal problems as well as issues of thoughts, emotions, behaviour and interaction with their partners with the aim of improving their lives.
The course includes topics on individual, team, family and couples counselling and can offer participants the necessary skills to help them become professional psychotherapists specialised on cognitive-behavioural psychotherapy.
Students focus in developing their skills using theory and practice and get familiar with different counselling anthropocentric approaches.
The cognitive-behavioural model is of the mostly widespread and successfully applied methods in mental health.
Postgraduate holders are entitled to become official members of the Greek Association for Counselling.
Students are provided with two fully equipped psychology laboratories: the Psychometric and Research Lab and an In-house Clinic, where they can take part in several experimental evaluations, role plays, simulated sessions etc.
Psychology students actively participate in the events of the College's Cinema Club.
Clinical placement takes place in distinguished centers and clinics like Greek Alzheimer's Society, Galenion Melathron etc.
School courses are taught by prominent scientists and PhD mental health professionals.
Psychology students cooperate with students from other fields within the scope of interdisciplinary groups of intervention.
Aegean College hosts great impact events, which feature highly acknowledged people in the field of psychology, like psychiatrist-psychoanalyst Dr Matthew Yosafat.
The postgraduate Course of Counselling at the Aegean College is a full academic course which provides students with all the necessary knowledge and expertise required in the field.
The postgraduate course is completed with three years of part-time attendance.
In stage 1, students get familiar with the basic principles of psychopathology, neuropsychology and psychopharmacology while having the chance to support their personal development.
In stage 2, the focus is on counselling approaches and models and skill-building on designing research programmes and data collection and analysis. Students also learn the necessary tools and practices of Cognitive-Behavioural psychotherapy.
In stage 3 theory is put into supervised practice. Strudents learn how to preserve the ethical frameworks (BACP and HAC) and develop communicative and reflective skills in addition to writing skills
Students have to complete 160 hours of supervised placement.
A total of 150 hours of personal therapy is a prerequisite for degree award.
The course is aimed at graduates of humanitarian, social and health sciences, educators of all levels, psychologists, children's psychiatrists, social workers, speech and occupational therapists, nurses etc.
Introduction to the Profession: Ethos, Deontology, Practice Preparation and Reflective Skills.
Fundamentals of Psychopathology, Neuropsychology and Psychopharmacology.
Introduction to Cognitive Behavioural Therapy and Theoretical Models of Counselling.
Personal Development for Cognitive Behavioural Therapists.
Research Methodology, Experimental Design and Statistics.
Models of Counselling Intervention Skills.
Applications, Tools and Practices of Cognitive Behavioural Therapy.
Consolidation of Cognitive Behavioural Approach in Interdisciplinary Counselling.
Cognitive Behavioural Therapy and Counselling Skills in Learning and Practice.
Postgraduate Research Project.
The Aegean College has created a modern and fully equipped Laboratory of Psychometric-Neuropsychological assessment and speech therapy intervention.
The lab was designed according to most recent international education and professional standards in the fields of Psychology and Speech Therapy. It is a place of simulating actual research and professional conditions. It includes a one-way window and audio-visual communication through CCTV in special rooms. This way students are able to monitor sessions carried out by experienced professors and professionals, supervised by the teaching staff of the college.
The lab also has a wide variety of psychometric tools of evaluation and intervention material. Besides watching, students take on tasks under their teachers' supervision so that they gain valuable experience. They all have the opportunity to put theory into practice and are asked to cooperate in order to comprehend the function of an "interdisciplinary group of intervention" in compliance with the most state-of-the-art models of intervention in the health sectors.
On completion of the course graduates can work as:
counsellors and therapists either in public services that offer counseling and psychological or social support or as freelance professionals.
as supervisors of new counselors and therapists.