Aegean College IT School offers an innovative degree in Future Governance in collaboration with the University of Essex.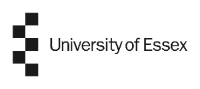 The MSc in Future Governance aims to:
provide students with a comprehensive understanding of the principles and techniques of AI and their application in the public sector.
develop students' skills in designing and implementing AI-based solutions to address challenges in governance and decision-making.
equip students with the knowledge and skills to evaluate the ethical, legal, and social implications of AI in the public sector.
provide students with the practical experience of working on AI-based projects in public sector organizations.
Students will be enabled to work effectively both on an individual basis and as members of intra-and interdisciplinary teams. In addition, the programme intends to allow students to become competent and autonomous professionals and researchers, able to undertake evidence-based research at a higher level of study.
Students can choose one of the following streams:
MSc in Artificial Intelligence (Data Analytics).
MSc in Artificial Intelligence (Machine Learning).
MSc in Artificial Intelligence (Healthcare).
MSc in Artificial Intelligence (Future Governance).
The programme is offered in collaboration with the University of Essex, 'University of the Year' at the Times Higher Education Awards 2018.
Essex is among the top 25 institutions in the UK for the quality of research.
Essex is ranked 56th in the Times Higher Education Awards 2023 global rankings.
The Aegean College IT School is member of the Oracle Academy allowing students to gain access to a vast library and get professional accreditations.
Open days and career development events.
Personal development planning tailored to every student.
Well-equipped computer labs.
Focus on e-commerce and other platforms.
Graduates may apply to the British Computing Society (BCS).
The postgraduate course is a two-year, divided in three phases, academic programme which provides students with all the necessary knowledge and abilities required for databases administrators and big data analysts.
Databases and SQL.
Data, Probability and Statistics.
Intro to AI and Machine Learning.
Insights and Visualization of Data.
Future Governance.
Datafication and Digital Influence.
Model Optimisation.
AI Ethics.
Professional Practice and Research Methodology.
Postgraduate Dissertation.
Modern facilities, computer labs, libraries and classrooms ensure that the needs of students and academic staff are met.
Moreover, Postgraduate students will have access to Artificial Intelligence Laboratory in Aegean Omiros College, with specialised BI Software (Tableau, QlikView, PowerBi) and all the required programming environments for the development of the algorithms and models.
More precisely, the laboratory is fully equipped with computers with appropriate software for the development of statistical models, machine learning algorithms and projector, and allows for access to AOC Moodle resources.
Graduates of MSc Artificial Intelligence (Future Governance) can work in:
Government and Public Sector: Graduates can work in government agencies and public sector organizations, where they can apply their AI skills to improve public services, such as transportation, education, and public safety. They can also work in policy development and implementation related to AI, data privacy, and ethics.
Consulting Firms: Graduates can work in consulting firms, where they can provide AI-related services to private and public sector clients, such as strategy development, risk management, and implementation support.
Technology Industry: Graduates can work in the technology industry, particularly in companies that develop and implement AI-based systems and tools. They can also work in research and development of new AI technologies.
Non-Profit Organizations: Graduates can work in non-profit organizations, such as think tanks and advocacy groups, where they can provide expertise in AI policy and ethics, and work towards promoting responsible and ethical use of AI.