The school of Humanities-Social Sciences of the Aegean College offers a two-year master's course of special education, titled MSc Early Childhood Education with Special Needs (postgraduate in preschool and Early School Education specializing in special education) which develops practical and theoretical subjects.
The master of Arts is offered in cooperation with the state British Canterbury Christ Church University.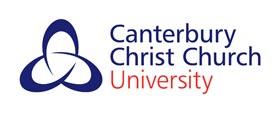 The course is aimed at a wide range of Educational and Social School graduates and professionals in related disciplines: teachers and educators, school counselors, therapists and professionals of mental health can attend it.
In addition, it is designed in such a way as to promote knowledge on theories of qualified child and to indicate in a critical way how specialized intervention methods can be applied in educational practice.
Postgraduate students develop skills necessary for the assessment of special educational needs and designing efficient programs to support students with learning difficulties or disabilities.
At the same time, the programme focuses on interaction with children and in cooperation with parents, teachers and other professionals within multi-disciplinary teams.
This specific course is a necessary qualification for those wishing to develop research work and to continue their studies in a PhD.
Why Master in Special Needs Education at the Aegean College
Within the college premises operates a state-of-the-art Pedagogy Laboratory designed according to the most recent international models in education and profession. It is in fact a place of simulating real professional situations.
The Aegean College forms exclusive partnerships with the most distinguished scientists in the field of Education of People with Special Needs.
The Aegean College organizes training seminars and lectures on the subjects of the field, which are made by guest speakers, academics and researchers.
The courses are taught by distinguished scientists and industry professionals in special needs education.
Special education students perform internships in a very wide network of kindergartens,  and childcare centres for children with special needs.
The course provides the most up-to-date knowledge in the field of special needs education both nationally and internationally.
Students cooperate with students from other sectors within the scope of interdisciplinary groups of intervention.
The Aegean College hosts events with a huge impact, featuring top names in the list of scientists of the relevant fields. One such event was the 1st Interdisciplinary Convention of Special Education and Treatment.
For the successful completion of the programme students are required to have completed 180 credits of the British educational system Level 7 or 90 ECTS.
During the first year students attend four mandatory main courses and two specialization courses.
The specialization courses include practical training in Greece in schools of special education and/or general education schools where students with disabilities and/or special educational needs.
Practice lasts 300 hours, is certified by the supervisor and the head of school and includes observation, designing courses or educational interventions, participation in teaching and necessarily supervised autonomous teaching or educational intervention in accordance with the legislation in force.
During the second year of study students attend two more lessons and write their Dissertation.
Theories of Childhood and Education.
Developing Leadership for Early Childhood
Contemporary Issues in Early Years Education
Multicultural Education and Multilingual Classes
Development, Learning and Curriculum in Special Needs
Identification and Education of Learners with Special Educational Needs
Research Methodology in Education.
Post-Graduate Dissertation.
Holders of a master's degree in Early Childhood Education with Special Needs can work in pre-school centres and special education in the private and public sectors, as well as have a career in kindergartens, childcare centres, schools, etc.
They are also prepared in the best possible way to continue their studies at a doctoral level.