The Science and Human studies faculty of Aegean College offers bachelor studies of high quality in Speech and Language Pathology in collaboration with the British Canterbury Christ Church University.
The Speech and Language Pathology course is designed according to the British and Greek standards, and leads to the acquisition of a BSc (Hons) in Clinical Speech and Language Pathology.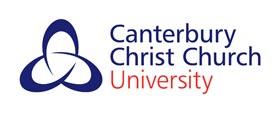 The Speech and Language studies in Aegean College offer to the students a full theoretical specialization in the field of Speech and Language, combining theory with hands-on experience and research approach.
The course is course-disciplinary, combining knowledge from biology, linguistics, psychology and education. Its goal is to hone these skills which will successfully help apply theory to practice. Our students have the opportunity to hone these skills in an academic environment which offers them rich stimuli under the guidance of a highly experience teaching staff.
Of crucial importance is the internship offered to our students. It is carried out in collaboration with several bodies, as well as in the In-House Lab in our facilities.
The syllabus is designed according to the guidelines of the official British body: Royal College of Speech and Language Therapy, so as to encourage the students' active participation in the learning procedure, as well as the development of critical thinking and practical skills instead of ineffective memorization.
Furthermore, the students acquire diagnostic, treatment and intervention skills so as to become independent therapists, able to apply evidence-based practice.
Within this frame, other students from other fields work together in the In-House Clinic developing inter-disciplinary skills, necessary in today's Health professionals.
At the same time, emphasis is put on relaying the values which define the profession of a Speech and Language Pathology therapist so as the graduates of Aegean College to do their jobs in a professional manner, following the Code of Conduct.
The academic syllabus of Speech and Language in Aegean College excels because:
The course follows the principles defined by Royal College of Speech and Language Therapy, the professional body of Speech and Language Pathology therapists in Britain.
From the very first year, the students do more than 1000 hours of Clinical Practice in several high-quality institutions (hospitals, clinics, rehab centers, elderly care homes, daycare centres).
Supervised Practice within the College
The Speech and Language faculty of Aegean College works among others with: "Filoktitis" rehab center, "Cloi" Special Needs school, "Monorodi" Scientific center, "Trip to development" Speech and language center, "ALMA" Panhellenic Organisation of Adjusted Skills, Mediterranean rehab Center, etc.
Our graduates, holding a BSc (Hons) in Clinical Speech & Language Pathology may apply for registration with the British professional body for health professionals (Health & Care Professions Council-HCPC), provided they meet the criteria and conditions set by the said organization and in accordance with the UK legislation.
Aegean College has exclusive collaborations with top professionals and scientists in the field of Special Education and Speech and Language Pathology.
Aegean College hosts widely response events in which participate top professionals from the field of Education and Special Needs, such as the 1st Special Education and Special Approaches Interdisciplinary Conference.
The Speech and Language Pathology students of Aegean College are members of an academic community lead by the Aegean Research Center (ARC). They also participate in research programs and conferences in Greece and abroad.
Those who have a BSc (Hons) in Clinical Speech & Language Pathology can have their degree recognised via the Council for the Recognition of Professional Qualifications (SAEP).
The course is taught by prominent professors, who have a rich research, academic and clinical background.
Constant student support through personal development procedure-PDP tutorials.
Apart from attending classes, students of advanced level start working under the strict supervision of their educators as to acquire valuable experience, which combined with theory gives them the edge in the job market.
Speech and Language Pathology studies are carried out within the frame of interdisciplinary intervention group, according to the latest intervention models in Health Provision professions.
Speech and language Pathology studies in Aegean College last four full academic years and offer students all the necessary knowledge and skills required by a professional in the field. The course is in collaboration with Canterbury Christ Church University.
Anatomy & Neurophysiology for SLTs.
Introduction To SLT Professional, Clinical And Diagnostic Topics.
Clinical Phonetics and Phonology.
Academic Writing Research Skills and English Terminology.
Developmental and Cognitive Psychology and Therapy.
Linguistics and Language Development.
Clinical Placement I.
Psychophysiology of Human Communication.
Diagnosis of Developmental Language Disorders and Learning Difficulties.
Neuropsychological Assessment and  Diagnosis in Acquired and related  Language Impairments.
Intervention in Speech, Language, Fluency and Communication Disorders in Children.
Neuropsycholinguistics, Sociolinguistics and Multilingualism.
Clinical Placement II.
Evaluation and Treatment in Childhood and Adult Dysphagia.
Intervention in Acquired Neuropathologies: Aphasias and Related Disorders.
Clinical Linguistic Analysis for Diagnosis and Intervention.
Clinical Placement III.
Clinical Audiology and Intervention of Hearing Impairments.
Ethics in Health Professions.
Post-surgical Speech and Language Therapy: Laryngectomy, Craniofacial and Related Pathologies.
Research Methods and Statistics for the Dissertation.
Final Year Clinical Practice Placement.
Therapy of Voice and Fluency Disorders.
Clinical Psychopathology, Counselling and Clinical Skills.
Skills in innovating SLT practice and IT.
Therapy of Neuromotor Speech Disorders: Dysarthria and Apraxia.
Holders of BSc(Hons) in Clinical Speech and Language Pathology from Aegean College can work as freelancers with fully recognised professional rights.
In Greece, the degree is recognised via the Council for the Recognition of Professional Qualifications (SAEP).
They can work offering their service to children with developmental and linguistic difficulties, children with syndromes such as autism or mental disabilities as well as with children with learning difficulties, etc.
They can also offer their services to people with acquired speech disorders, aphasia, neuron-motor disabilities, and with people who require an alternative way of communication. They can also help adults with neuron-diseases such as Alzheimer, speech disorders after accidents etc.
Service can be provided either at home or at designated facilities such as:
Rehabilitation centers
Hospitals
Daycare centers
Special education schools
Speech and Language Pathology centers