Aegean College offers an innovative postgraduate programme in Rehabilitation Science (MSc in Rehabilitation Science) in collaboration with the University of Essex.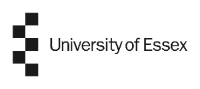 This postgraduate programme is based on a multidisciplinary approach combining knowledge and expertise from the fields of physiotherapy, speech and language therapy and occupational therapy.
The courses are designed on the basis of international academic and professional standards and is customized to meet the needs of the greek rehabilitation sector.
Rehabilitation enhances human functions and deals with disabilities of any kind.
This specific interdisciplinary and interprofessional programme focuses on customised, holistic and well documented rehabilitation practices and aims at the patients' wellfare.
Programme is deployed in three Phases and includes specialisation streams (Physiotherapy, Speech & Language Therapy, Occupational therapy).
Academic staff included experienced PhD scientists, physiotherapists, speech therapists and occupational therapists.
Brings theory into practice.
Modern, well equiped laboratories.
Specialization courses.
Guest speakers.
Students participate in interdisciplinary teams.
The structure of the programme is divided into three phases and it includes courses specializing in each field (Physiotherapy, Speech therapy, Occupational therapy).
Introduction to Rehabilitation Science.
Physiology and Psychology of Pain.
Therapeutic Communication and Advocacy: A Multi-disciplinary Approach.
Core
Cognitive and Neuroscience Approaches in Rehabilitation.
Rehabilitation of Complex Cases.
Streams
Physiotherapy
Neurological Rehabilitation in Physiotherapy.
Clinical Therapeutic Exercise.
Occupational Therapy
Neurological Rehabilitation in Occupational Therapy.
Occupational Therapy in the Global System of Health Services.
Speech & Language Therapy
Neurological Rehabilitation in Speech and Language Therapy.
Rehabilitation of acquired Cognitive Communication Dysfunctions.
Research
Research Methods for Rehabilitation Scientists.
Biostatistics.
Dissertation.
Graduates can provide services in clinics and rehabilitation centres and other Health Services in the public and private sector.