Aegean College Allied Health offers a top notch programme in physiotherapy in collaboration with the University of Essex.
This is a four-year course leading to a BSc (Hons) Physiotherapy (Applied) degree.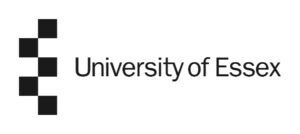 The physiotherapy undergraduate programme provides students the opportunity to develop knowledge and clinical skills required to Physiotherapy professionals.
It is a competitive programme comprising of exciting courses such as Students delve into issues of physical therapy, such as musculoskeletal, neurological and cardiac rehabilitation. In addition, they have the opportunity to apply theoretical knowledge in a controlled environment inside the premises of the College, to develop clinical skills and to be in position to restore a patient's physical, psychological and social condition.
They practice physio techniques through in the lab and also by engaging in real incidents during their internship with a view to clinical reasoning.
The college lab familiarises students to real world conditions and therefore they have the opportunity to close the gap between theoretical knowledge and actual practice.
Physiotherapy studies in Aegean College provide students with modern education in accordance to generally acclaimed academic standards.
Fully equipped physiotherapy laboratory.
Over 1000 hours of Clinical Placement supervised by specially trained mentors.
Clinical Placement in a wide network of public and private hospitals, rehabilitation centers, physiotherapy centers etc.
Aegean College Physiotherapy School is a member of the ENPHE (European Network of Higher Education in Physiotherapy).
Academic staff of professional physiotherapists with great field experience.
Graduates can register at the Health Care Professions Council (HCPC) in the UK following the "International Route".
The course content is regularly updated so that it reflects the latest knowledge in a dynamic scientific field.
Communication and Research Skills.
Applied Anatomy and Patho-physiology .
Introduction to Physiotherapy Rehabilitation.
Human Movement Analysis 1&2.
Applied Anatomy and Patho-physiology.
Physiotherapy Rehabilitation Methods.
Massage Techniques.
Physiotherapy Assessment.
Manual therapy in Physiotherapy.
Electrophysical modalities in Physiotherapy.
Physical Activity and Exercise in Promoting Health and Well-Being.
Physiotherapy in Special Populations.
Physiotherapy Practice 1.
Principles of Neuromusculoskeletal Physiotherapy.
Principles of Cardiovascular and Respiratory Physiotherapy.
Physiotherapy Practice 2.
Principles of Neurological Physiotherapy.
Research Methods for Physiotherapists.
Physiotherapy Practice 3.
Physiotherapy Practice 4.
Physiotherapy Practice 5
Sports Physiotherapy.
Physiotherapy Practice 6.
Final Year Project.
Graduates have the opportunity to work as licensed Physiotherapists with patients of all ages in a variety of workplaces in the private and public sectors:
rehabilitation centers,
nursing homes,
special needs schools,
hospitals,
sports clubs and
physiotherapy centers.