Aegean College offers a postgraduate course in School Psychology in collaboration with the University of Essex.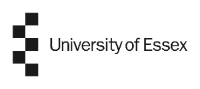 The MSc in School Psychology (Applications in the School Environment) is suitable for early childhood education or humanities professionals and graduates as it focuses on the work carried out in the classroom and on the use of modern teaching methods.
The course emphasizes on Learning Theories and educational methods:
learning difficulties.
cultural aspect in educational practice.
development disorders during childhood and adolescence.
Development Models.
behaviour deviations during childhood and adolescence.
Students develop skills that allow them to bridge the gap between theory, research and actual interventions inside the classroom.
Use of statistics tools.
In-house Clinic/Laboratory where students take part in experimental assessments, role plays, simulated sessions etc .
Collaborations with prominent scientists and professionals from education and mental health backgrounds.
Interdisciplinary intervention groups.
450 hours of Clinical Placement.
For successfully completion students ought to have 180 credits in level 7 or 90 ECTS. This translates to 6 courses during the first year and 2 courses along with their dissertation during the second year.
Social Psychology and Multicultural Issues in the School Environment.
Developmental Psychology and Psychopathology of Children and Adolescence.
Psychology of Teaching and Learning – Psychoeducational Approaches.
Learning Difficulties, Assessment and Remediation.
Professional Ethics.
School Psychology in Practice.
Advanced Research Methodology and Statistics.
Postgraduate Dissertation.
Graduates of the MSc School Psychology/Applications in the School Environment can work with students of all educational levels.
They can also offer their services to a number of education environments in both the public and the private sector, having fully recognized licence.