Aegean College Shipping School offers a postgraduate Master in Shipping Management in collaboration with the University of Essex.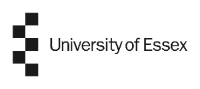 The Master in Shipping Management is the only postgraduate programme in maritime studies in Greece designed by industry executives and professionals.
It is aimed to merchant fleet officers, managers of shipping companies, graduates of other disciplines who wish to pursue a career in shipping.
The modules are designed in accordance to the British academic standards and cover the whole spectrum of shipping operations.
It focuses on the organization and administration of a shipping company in order to prepare career executives promote the vision, goals and strategy of the company.
Flexible programme tailored to the specific needs of shipping professionals, executives and graduates with part-time attendance.
Aegean College Shipping is a member of BIMCO one of the biggest shipping databases worldwide.
Partnership with Career Stream an HR company specialized in shipping recruitment.
Academic staff along with industry professionals ensure a bond between academia and the shipping market.
The MSc is based in Piraeus, the center of greek Maritime Studies.
Big events with an impact to such as the annual Shipping Conference.
Networking with the shipping industry.
Focus on research with the Aegean Research Centre.
Labs, libraries and fully equipped classrooms.
Educational Portal (e-college) and access to the electronic libraries.
Programme is taught in Greek and English.
The curriculum develops special marine subjects and comprises of three stages.
Maritime Economics and Finance  – mandatory
Strategic Shipping Management  – mandatory
International  Shipping  Law  – mandatory
International Maritime Regulations.
Logistics & Human Resources Management.
Chartering & Ship Operations.
Market Research Methods.
Postgraduate Dissertation.
The Master in Shipping Management is addressed to professionals and executives who aspire to have a career in a high level in the shipping sector.
Master's degree holders have all the necessary qualifications to occupy managerial positions in companies in the shipping industry.
Graduates of the Master in Shipping programme can seek careers in the maritime sector or continue their studies to a PhD.
The Aegean College collaborates with the Spinnaker Global /Specialist Recruitment company for direct employment of the holders in MSc Shipping Management in larger shipping companies worldwide.