The Bsc (Hons) Hotel Facilities Management offered by Aegean College is a three-year long course in collaboration with the Canterbury Christ Church University,whose goal is to offer the students the  knowledge and skills so as to build a career as executives in the tourism industry.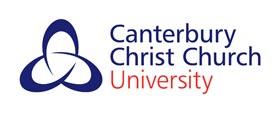 The (Hons) Hotel Facilities Management course combines theoretical knowledge with practice. Our graduates, after the end of the course, know how to run hotel facilities, catering accommodation and restaurants. At the same time, they acquire the know-how of conference and large events organization. The (Hons) Hotel Facilities Management course is focused on the Greek tourism industry, while adopting international values and practices.
Aegean College holds strong collaboration bonds with more than 200 businesses active in the field of Hotel and Tourism.
Our students have an inside view of job market as they visit 4 and 5 star hotels, Boutique Hotels, as well as Tourist Operator businesses.
Business people of the tourism field give speeches and presentations to our students.
Career Days take place with the participation of hundreds of businesses.
The students of the program are prepared for the Career Days after having participated in specialized seminars on how to prepare their resume and the interview procedure.
The students have access to the educational Portal (e-college), through which can access the syllabus and communicate with their tutors. Optional six-month internship after the end of the studies.
The lessons are in Greek.
Aegean College has a research active and innovative academic community which leads the Aegean Research Center (ARC).
Aegean College offers English language classes, other foreign language classes, as well as computer classes free of charge to all the students for the duration of their studies.
The graduates of the Bsc (Hons) Hotel Facilities Management hone their professional skills through a series of academic and supervised, practical activities.
Business Accounting.
Introduction to Marketing.
ΤPeople in Organisations.
Developing Graduate Skills.
Introduction to Hotel, Food and Beverage Operations.
Guest Service in the Hotel Industry.
Consumer Behaviour.
Managing Hotel Facilities.
Managing Hotel Operations.
Professional and Personal Development.
Management Accounting.
Developing Sustainable Enterprise.
Exploring Strategy.
Final Year Project in Hotel Management.
Hotel Event Management Project.
International Business.
Business Ethics.
Service Management.
Holders of a  BSc (Hons)in Hotel Facilities Management from Aegean College are an asset for hotels and tourist companies as they are excellently prepared to take responsibility in all aspects of a company or an organization, in Private as well as in Public sector.