Aegean College Tourism School offers a Bsc (Hons) Hotel Facilities Management in collaboration with Canterbury Christ Church University.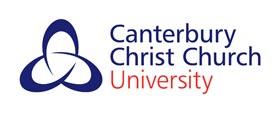 The course bridges the gap between theoretical knowledge and best practices in tourism. Our graduates acquire skills and knowledge regarding the menagement of hotel facilities, catering accommodation and restaurants. At the same time, they acquire the know-how of conference tourism and large events organization. The programme is tailored to the greek tourism environment with an international aspect.
Collaboration with more than 200 hotels and other tourism companies.
Students get the chance to visit 4 and 5 star hotels, Boutique Hotels, as well as Tourism Operators.
Career days and guest lectures bring students in contact with the industry.
Access to an educational Portal (e-college).
Course is taught in greek.
English language courses for free.
Graduates of the Bsc (Hons) Hotel Facilities Management have the professional skills through a series of academic and supervised, practical activities.
Business Accounting.
Introduction to Marketing.
ΤPeople in Organisations.
Developing Graduate Skills.
Introduction to Hotel, Food and Beverage Operations.
Guest Service in the Hotel Industry.
Consumer Behaviour.
Managing Hotel Facilities.
Managing Hotel Operations.
Professional and Personal Development.
Management Accounting.
Developing Sustainable Enterprise.
Exploring Strategy.
Final Year Project in Hotel Management.
Hotel Event Management Project.
International Business.
Business Ethics.
Service Management.
Holders of a  BSc (Hons)in Hotel Facilities Management from Aegean College are an asset for hotels and tourist companies as they are excellently prepared to take responsibility in all aspects of a company or an organization, in Private as well as in Public sector.