The MBA in Digital Marketing Management is a postgraduate programme focusing on digital marketing strategies and tools, social media management  and data analytics.
The programme is offered in collaboration with St Mary's University, Twickenham, London.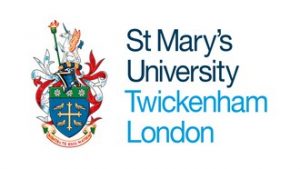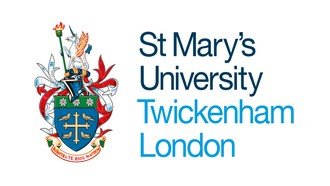 The MBA with Digital Marketing has been designed for graduates and marketing professionals who wish to enhance their knowledge and skills in digital marketing tools, data analytics and digital strategies using all the most popular channels available such as Google Adwords, Facebook/Instagram, Tik Tok et al.
The programme combines core MBA business modules with specialized modules on digital marketing taking into account what the globalized digital market needs from a modern marketer:
Apply marketing ideas and theories.
Digital Strategies planning and implementation.
Business ethics.
Quantification tools, statistics and data analytics.
Problem solving skills.
Focus on tools and channels such as Google Adwords, Google Analytics, Facebook/Instagram, LinkedIn, Tik Tok et.al
Teaching staff includes experienced seasoned professionals who are able to link theory to practice
MBA Guest Speakers Series includes national and multinational executives as well as entrepreneurs bringing current trends within their sector into the Classroom and unbridled networking opportunities.
Focus on leadership skills (leadership) and change management.
Eligible to take part in the annual Job Fair at the College which normally takes place in February of every year.
Personal Development Tutor able to guide you within your programme and support you in actualizing your career aspirations.
Opportunity to take part in research projects in conjunction with Programme academic staff.
Ability to continue to work whilst attaining your degree.
Opportunity to apply your experience and/or ideas as part of your programme assessment.
For successful completion of the MBA programme students must complete 180 credits.
During the first year students attend mandatory four basic core courses and two optional ones.
During the second year of studies they attend two more courses and prepare their Dissertation.
Management and Organisational Analysis.
Strategic People Management.
Strategic Management and Marketing.
Leadership and Managing Change.
Digital and Social Media Marketing Management.
Web and Social Media Promotion and Analytics.
Research Methodology and Critical Analysis.
Post-Graduate Dissertation.
Modern facilities, computer labs, libraries and classrooms ensure that the needs of students and academic staff are met.
Moreover, Postgraduate students will have access to Artificial Intelligence Laboratory in Aegean College, with specialised BI Software (Tableau, QlikView, PowerBi) and all the required programming environments for the development of the algorithms and models.
More precisely, the laboratory is fully equipped with computers with appropriate software for the development of statistical models, machine learning algorithms and projector, and allows for access to AOC Moodle resources.
The MBA (Masters in Business Administration) is one of the most prestigious and sought after postgraduate degrees internationally. Completing an MBA programme often leads to a position in management, a higher salary, and professional marketability in both National and Multi-national organisations, globally.
In an ever-evolving job market, an MBA graduate has attained the knowledge and skills to master change and very often to foster change, in accordance to sector medium-term and long-term trends.
An MBA Degree opens up a wide variety of career opportunities, linked to the stream/specialty that you choose.
Our Educational consultants look forward to discussing these opportunities with you. Apply now!