MBA Leadership and Management Development with Human Resources Management (Master's degree in leadership and Management Development in human resource management) is a postgraduate degree that is aimed at graduates of university faculties and business executives who aspire to pursue careers in the field of human resources management either in Greece or abroad.
The course is offered in cooperation with St Mary's University, Twickenham, London.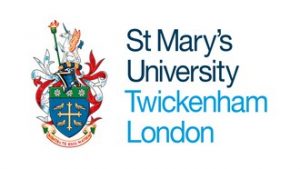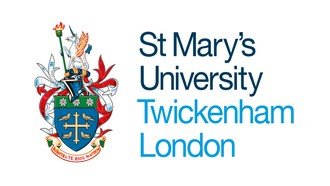 The MBA with a specialization in human resource Management (MBA HR) is for professionals, business executives and graduates of undergraduate courses in various directions that want to pursue careers as managers in HR departments of Greek or multinational companies.
The Master in Human Resources offered in Aegean College is designed according to the needs of Greek and multinational companies operating in Greece and abroad, focus on leadership and management skills required and on the connection between administrative theory and business practice.
The course focuses on developing skills necessary for the managers of modern business operating in a dynamic and international business environment.
Aegean College is the only college that organizes the MBA Guest Speakers Series. Students come in contact with senior representatives of modern Greek and multinational enterprises- who inform students about the latest developments in the domestic and international business environment.
Graduates of the MBA program can register as Chartered Managers in British Chamber of business administration (CMI – Chartered Institute of Management).
The evaluation of the course takes place with individual and group work, as well as with presentations based on case studies of small and medium-sized enterprises, multinational, public services and NGOS.
Supervision is adjusted in demanding workers ' program (the program is held on Friday afternoons and Saturday mornings).
The course focuses on developing leadership skills (leadership), and change management (management by change) and in acquiring skills for making strategic decisions.
Sophisticated laboratories, state-of-the-art library and classrooms fully equipped with supervisory instruments meet the needs of students and academic staff and provide ideal conditions for attendance.
Aegean College offers all students free English language learning courses, a second foreign language and computer use as free participation in seminars throughout the study.
Aegean College maintains an active research and innovative academic community with the Aegean Research Centre Research Centre (ARC).
For the successful completion of the MBA program, students should complete 180 credits/credits of the British educational system Level 7 or 90 ECTS.
During the first year postgraduate students attend four compulsory courses and two electives.
During the second year of their study they attend two more courses and prepare their Dissertation.
Management and Organisational Analysis.
Human Resources Management.
Strategic Management.
Research Methodology and Critical Analysis.
Leadership and Managing Change.
Managing Operations.
International Human Resources Management.
Research Methodology and Critical Analysis.
Post-Graduate Dissertation.
The Aegean College has facilities that ensure the proper running of the training project.
The laboratories, the library, the reading room and the classrooms meet the needs of students and academic staff and provide ideal conditions for both academic and vocational training.
Computer Labs are provided with free unlimited Internet access as well as wireless network (Wi-Fi) within the premises of the College.
The College operates an educational Portal, in which students gain access using a password. With the Portal, students have the ability to monitor the material of the course, to read and be informed of the lessons (in the form of notes), to communicate with them, to participate in the forum of the College and to keep abreast of announcements of the Secretariat, as well as on various topics relating to their studies.
Students of the MBA program Human Resources Management acquire specialized knowledge in the management of human resources. Among other things, they deepen understanding of employment, staff, training and development of human resources.
Also, they acquire specialized knowledge for the training of workers, in order to be able to develop relevant courses.
MBA graduates of Aegean College comprise large enterprises, institutions and organizations such as:
Banks (Eurobank, Piraeus Bank).
Hospitals and Health Units (ΝΙΜΙΤΣ-Military Hospital, Κ.Α.Τ Hospital, Alexandra).
Medicine and Cosmetics Companies (Μerck Hellas, Estee Lauder Hellas)
Insurance companies(Interamerican).
Energy Companies (ΔΕΗ).
Airlines Companies (Emirates).
E-Shops (Li-La-Lo).
Catering businesses (Mo-Mix).
Startups (iYouth Lab).