St Mary's University, Twickenham, London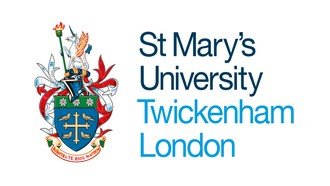 Established in 1850 and with a deep heritage in education, St Mary's has a strong reputation for teaching excellence and a student-centred approach.
On 23rd January 2014, St Mary's University College, Twickenham, was awarded full university title by the Privy Council and became St Mary's University, Twickenham.
As a public University with a faith identity, St Mary's works hard to strike the right balance between being true to their identity and ensuring openness to those who do not share it. They welcome students and staff of all faiths and none. The powerful sense of community that characterises St Mary's is a product of ethos and the core values that underpin it: inclusiveness, generosity of spirit, respect and excellence.
Their vision for the future is focused on people and place, with the aim of creating a positive learning environment centred on the Strawberry Hill campus. They aim to create the best possible conditions for  students and staff to develop into independent problem solvers and ethical leaders, enthusiastic about knowledge and learning, and able to get things done. Academic rigour is central to all St Mary's programmes. As an institution they intend to build on those strengths to provide wide-reaching opportunities for students to grow and make a positive impact on the world.
Since 1850, our mission at St Mary's University has been to provide high-quality academic and professional education, inspired by our Catholic ethos and values. St Mary's is an inclusive academic community where everyone is welcomed and valued. St Mary's is a home away from home, and we are proud of the support and guidance we give to our students. With a campus located  in Greater London, we are both local and global, a familiar and welcoming place amidst the hustle and bustle of London.

I wish you every success with your studies.

Anthony McClaran

Vice-Chancellor