Aegean College Business School offers an MBA Leadership & Management Development with Ηealth Management in collaboration with Canterbury Christ Church University.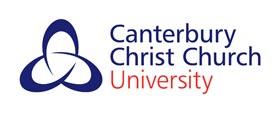 The course is aimed to health care managers and professionals (ie doctors, nurses, pharmacists, dieticians, medical representatives) as well as professionals from other health&care backgrounds.
The courses focus on developing managerial skills necessary for healthcare professionals.
MBA Guest Speakers Series.
MBA graduates can be registered at the Chartered Institute of Management in the UK.
Course assessment includes individual and group projects, case studies' presentations etc.
Flexible timetable.Laboratories, state-of-the-art library and fully equipped classrooms.
English courses and computer literacy courses.
For the successful completion of the MBA program, students should complete 180 credits/credits of the British educational system Level 7 or 90 ECTS.
Management and Organisational Analysis.
Human Resources Management.
Strategic Management.
Research Methodology and Critical Analysis.
Leadership and Managing Change.
Health Administration and Management.
Healthcare Quality Management.
Research Methodology and Critical Analysis.
Post-Graduate Dissertation.
MBA Health Management graduates can pursue careers in the Health & Care sector.