The MBA (Tourism & Hospitality Management) is offered in collaboration with St Mary's University, Twickenham, London.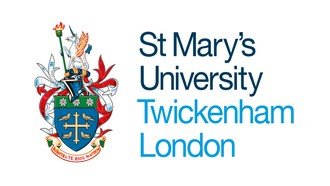 This is a postgraduate course in business management with a focus on the tourism and hospitality businesses.
Moreover, postgraduate students will be taught by leading professionals in a dynamic sector amounting to 21% of the GDP in Greece.
This degree offers all skills and knowledge essential for tourism professionals and graduates who wish to pursue top level careers in this exciting sector.
Paid internship programme in collaboration with the Domes Resort.
It is balanced programme that incorporates market specific traits in Greece as well as an international outlook.
MBA Guest Speakers Series includes national and multinational executives as well as entrepreneurs bringing current trends within their sector into the Classroom and unbridled networking opportunities.
Focus on leadership skills (leadership) and change management.
Eligible to take part in the annual Job Fair at the College which normally takes place in February of every year.
Personal Development Tutor able to guide you within your programme and support you in actualizing your career aspirations.
Opportunity to take part in research projects in conjunction with Programme academic staff.
Ability to continue to work whilst attaining your degree.
Opportunity to apply your experience and/or ideas as part of your programme assessment.
For successful completion of the MBA programme students must complete 180 credits in the UK educational system/Level 7 or 90 ECTS.
During the first year students attend mandatory four basic core courses and two optional ones.
During the second year of studies they attend two more courses and prepare their Dissertation.
Management and Organisational Analysis.
Strategic People Management.
Strategic Management and Marketing.
Leadership and Managing Change.
Strategic Tourism and Hospitality Management.
Entrepreneurship and Innovation in Tourism and Hospitality.
Research Methodology and Critical Analysis.
Post-Graduate Dissertation.
Το Aegean College διαθέτει κτιριακές εγκαταστάσεις που διασφαλίζουν την άρτια εκτέλεση του εκπαιδευτικού έργου. Τα εργαστήρια, η βιβλιοθήκη, το αναγνωστήριο και οι αίθουσες διδασκαλίας καλύπτουν τις ανάγκες των φοιτητών και του ακαδημαϊκού προσωπικού και παρέχουν ιδανικές συνθήκες ακαδημαϊκής και επαγγελματικής κατάρτισης. Στα Eργαστήρια Ηλεκτρονικών Υπολογιστών παρέχεται δωρεάν απεριόριστη πρόσβαση στο Διαδίκτυο, ενώ προβλέπεται και ασύρματο δίκτυο (Wi-Fi) εντός των εγκαταστάσεων του Κολεγίου.
Στο Κολέγιο λειτουργεί Εκπαιδευτικό Portal, στο οποίο οι φοιτητές αποκτούν πρόσβαση με χρήση προσωπικού κωδικού. Με το Portal οι φοιτητές έχουν τη δυνατότητα να παρακολουθούν την ύλη των μαθημάτων, να διαβάζουν και να ενημερώνονται για όλες τις παραδόσεις των καθηγητών τους (υπό τη μορφή σημειώσεων), να επικοινωνούν μαζί τους, να συμμετέχουν στο forum του Κολεγίου και να ενημερώνονται για τις ανακοινώσεις της Γραμματείας, καθώς και για διάφορα θέματα που αφορούν τις σπουδές τους.
A Masters in Business Administration, or an MBA as it has commonly become known, is an advanced business degree that can be studied by students who have already achieved a bachelor's degree in business or any another field.
The MBA (Masters in Business Administration) is one of the most prestigious and sought after postgraduate degrees internationally. Completing an MBA programme often leads to a position in management, a higher salary, and professional marketability in both National and Multi-national organisations, globally.
In an ever-evolving job market, an MBA graduate has attained the knowledge and skills to master change and very often to foster change, in accordance to sector medium-term and long-term trends.
An MBA Degree opens up a wide variety of career opportunities, linked to the stream/specialty that you choose.
Our Educational consultants look forward to discussing these opportunities with you.